THE BEST PARTNER FOR INSURANCE COVERAGE OF PUBLIC MEDICAL CARE
We are a mutual insurance company owned by the university wellbeing services counties and HUS Group, whose task is to cover the patient injury risk of our customers and owners. Our vision is to be the best partner for insuring public medical care. We achieve this by providing insurances in a knowledgeable, transparent and cost-effective manner, by facilitating our customers budgeting work and risk management and by streamlining their administration.
Insurance business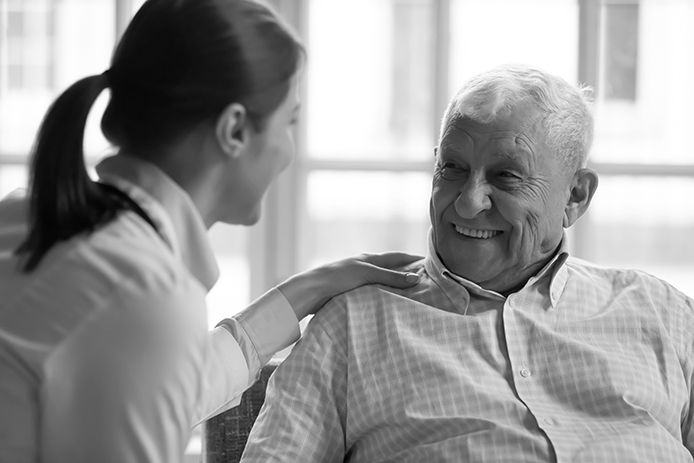 WE WORK ACCORDING TO OUR VALUES
Expertise
We are experts in medical care insurance and investment. We want to use our expertise to support our customers in developing patient safety. We promise that our expertise is available to our customers quickly. As an expert organisation, we also ensure that we continuously develop our own substance knowledge and our company's operating methods.
Openness
We work as openly as possible between our customers and the work community, as well as towards the society. We do not have unnecessary silos in the information sharing and we believe in genuine cooperation. In this way, our expertise is effectively harnessed to deliver on our customer promise.
Efficiency
We believe in a low organisation where unnecessary bureaucracy and hierarchy is not an obstacle to effective operation. With our uncomplicated approach and expertise, we are able to focus on the right things, solve things flexibly and make decisions quickly.
Responsibility
We take seriously the fact that we cover the operations of our customers by carrying their risk of patient injury and that we have been entrusted with significant capital to invest and manage. We carry out each of our tasks responsibly from the perspective of both the customer and society.
ESTABLISHED AND OWNED BY HOSPITAL DISTRICTS
Finnish Mutual Patient Insurance Company was established in 2020, when the five Finnish university hospital districts decided to establish a mutual insurance company to cover their patient insurance risk in accordance with the revised 2021 Patient Insurance Act. The founding hospital districts are Helsinki and Uusimaa Hospital District, Southwest Finland Hospital District, Northern Ostrobothnia Hospital District, Pirkanmaa Hospital District and Pohjois-Savo Hospital District. The hospital districts have their respective insurance policies with our company. Approximately 3,8 million Finns are covered by our patient insurance (1.1.2023).
The founding hospital districts' guarantee shares and patient insurance policies in Finnish Mutual Patient Insurance Company were transferred 1 January 2023 to the wellbeing services counties of Southwest Finland, North Ostrobothnia, Pirkanmaa and North Savo and HUS Group. The patient insurance policy held by HUS Group covers all four wellbeing services counties in Uusimaa and the City of Helsinki. Other insured parties are wellbeing services counties in the collaborative areas of the university wellbeing services counties and other public health care units operating in their areas.